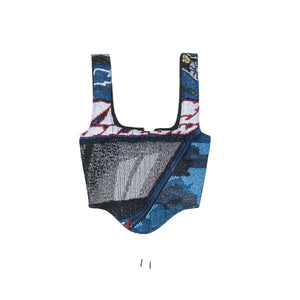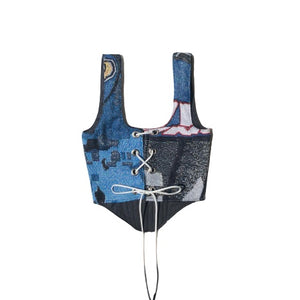 HANDMADE CORSET TOP
HANDMADE CORSET TOP
MEASUREMENTS:
Size S
27 inch width (full width of top)
Corsets have adjustable fit due to the lacing on the back. Corsets should have a gap for the perfect fit to your body.
CONDITION:
**PLEASE NOTE THIS ITEM HAS SLIGHT FRAYING REFLECTED IN THE PRICE**
Handmade Materials will have slight flaws/imperfections. Vintage/Recycled materials may have minor flaws due to age and wear. Please ask any questions before purchasing.